August 16 – September 14
After our long stay in Connecticut, we finished up the summer in Cambridge (the Vermont version of Cambridge that is, which is a very different place than the preppy Massachusetts city). This was our third time parking in the yard of our friends, Gretchen & Michael. They have a near-perfect set up for us with a cement pad that once housed a mobile home which features every RVers dream – a sewer hook-up.
The pad is tucked back behind the garage on the very edge of the yard, which meant we never felt like we were intruding on their space. This spot has started to feel like our Vermont "home" and we are eternally grateful for good friends with big yards! They even graciously hosted some of our RV friends, along with their motorhome, for a few nights as they passed through on the way to Maine.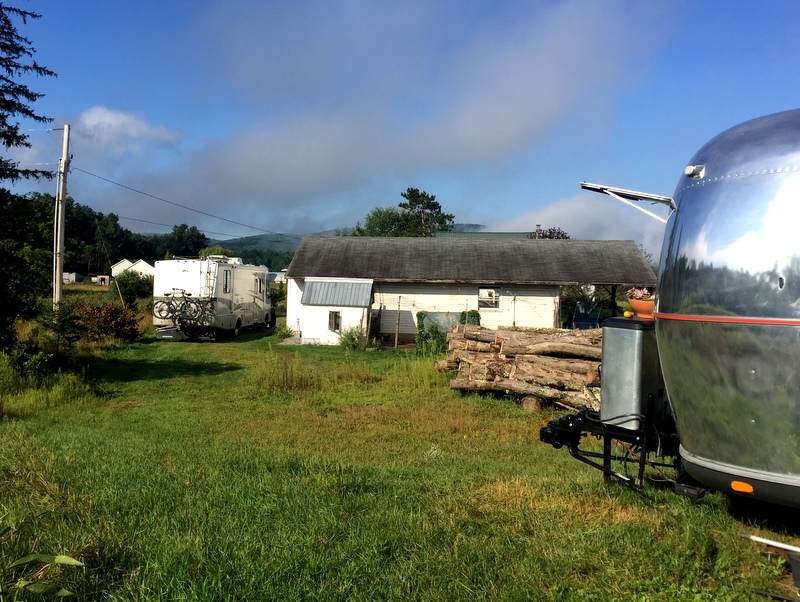 After being away from the RV world for what feels like a long time now, it was wonderful to see Jeanette and Eric again. We've spent a lot time with them over the years in various spots around the country and it meant so much that they came to see us in VT. The visit was made even sweeter because we got to introduce some of our RV friends to some of our VT friends!
Our month-long stay in Cambridge flew by. We caught up with friends and family, indulged in the bounty of local produce (plus a maple creemee or two), did a bit of hiking, and just generally enjoyed being back in our home.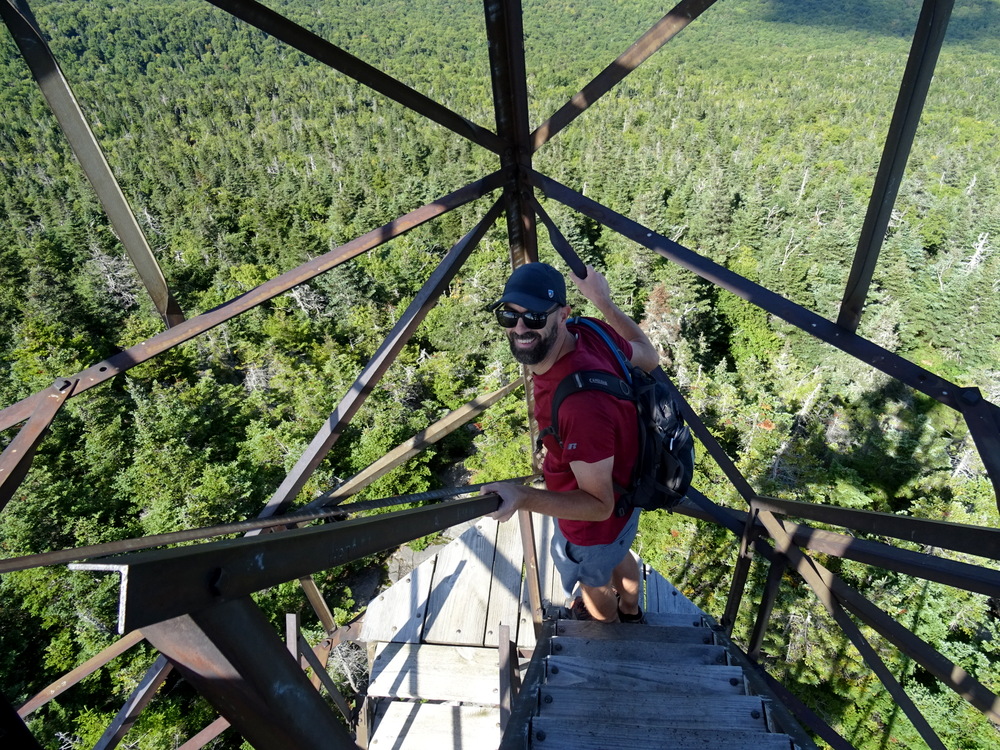 I am always surprised by how good it feels to move back into our tiny home after spending a month or more in a full-size house. As much as we enjoy the extra space to spread out, not mention unlimited hot showers, we both agree that overall the simplicity of small RV living is still more appealing than stationary living in a larger space. I suppose that's a sign that this whole RV-living thing continues to be the right path for us. Maybe someday we will feel differently, but for now, the past six months has reinforced that we're committed to continuing our RV lifestyle for at least the next few years.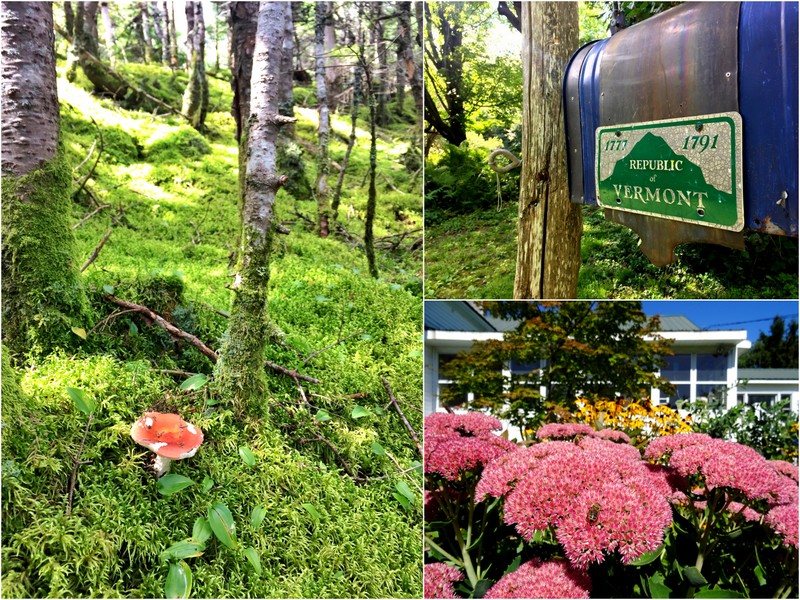 The last time we were in Vermont for the summer, we took a weekend kayaking trip with friends at a local reservoir. Continuing the tradition, this year we planned a camping trip to the Adirondacks with the same friends. After a bit of research, I stumbled upon Saranac Lake Islands State Park.
It turned out to be the perfect spot for a weekend trip. The park has over 100 campsites located in Middle and Lower Saranac Lake. Some of the sites are on the islands scatted around the lake, while others are tucked into the trees along the shore. We picked a shoreline spot about two miles from the boat launch. It turned out to be an amazing site in a protected cove with plenty of room for all our tents, a nice firepit with a cooking grate, a picnic table, and even a mini outhouse.
We took the trip the second weekend of September and true to the northeast weather patterns, it was cold and rainy for most of our second day. Not too big of a deal since we had plenty of wood to keep up warm, but just once I'd like to go camping in Vermont without having to pack up a wet tent.
As mid-September rolled around we packed up and moved about an hour south to the town of Monkton for a month with family. Until next time Cambridge!