December 16-28
Similar to last year, we left our rolling home behind and headed to the northeast for some city + family holiday time. Unlike last year, we skipped the long train journey in favor of an easy direct flight from Phoenix to NYC. Despite a slight delay due to some heavy rain in New Jersey, we arrived only an hour late and were soon navigating our way from the plane to train to subway, and finally to our hotel where we quickly checked in and headed out into the rain in search of dinner.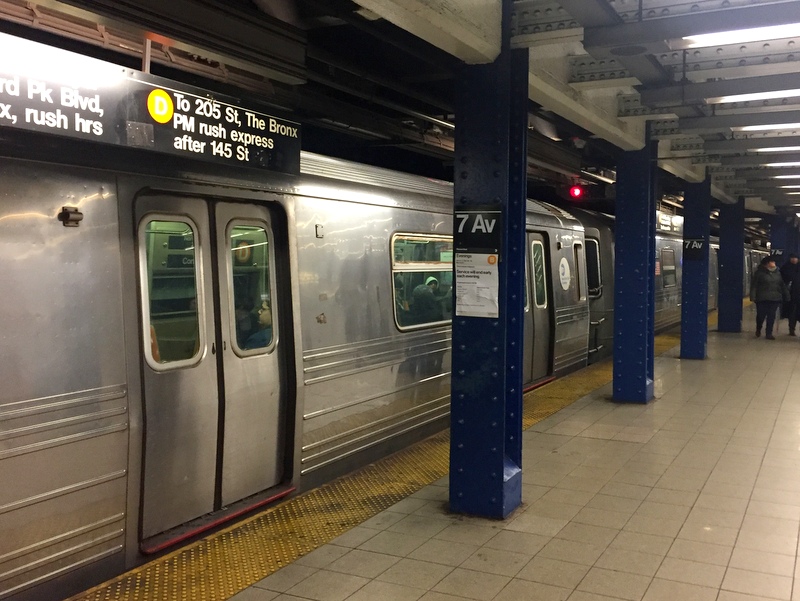 The rain let up just as we finished the last of our burgers and beer from a nearby place called Black Tap, which judging by the line we waited in the get a table, is quite popular. Black Tap serves mostly burgers and craft beer, but what they are best known for is their meal-sized milkshakes. Neither of us left room for dessert, and besides it was bone chilling cold outside so the thought of a cold milkshake (even one with a strawberry pop tart, laffy taffy, & a rice crispies treat balanced on top) was not so appealing. Instead, we warmed ourselves with beer and braved the cold for a walk around Times Square.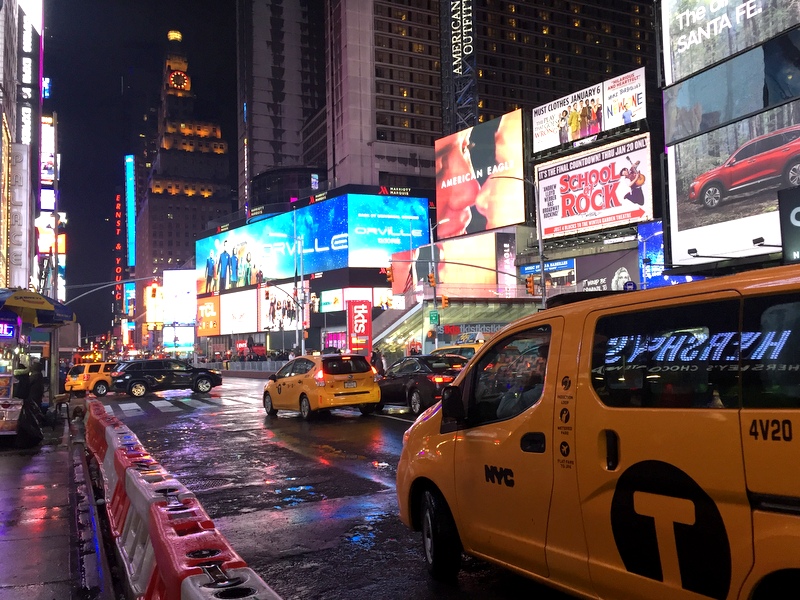 NYC is not a new city for us. We've both visited on numerous occasions and have even been here before at the same time of year to see the city all decked out for the holidays. But no matter how many time we visit, the energy of the city is no less thrilling. Times Square, in particular, is a sight to see. All the flashing lights, massive LED billboards with scrolling messages and "look at me" videos is a sensory delight. Not something I want to experience every day for sure, but on occasion, I really enjoy the hectic energy of a city, and NYC will always be one of my favorites.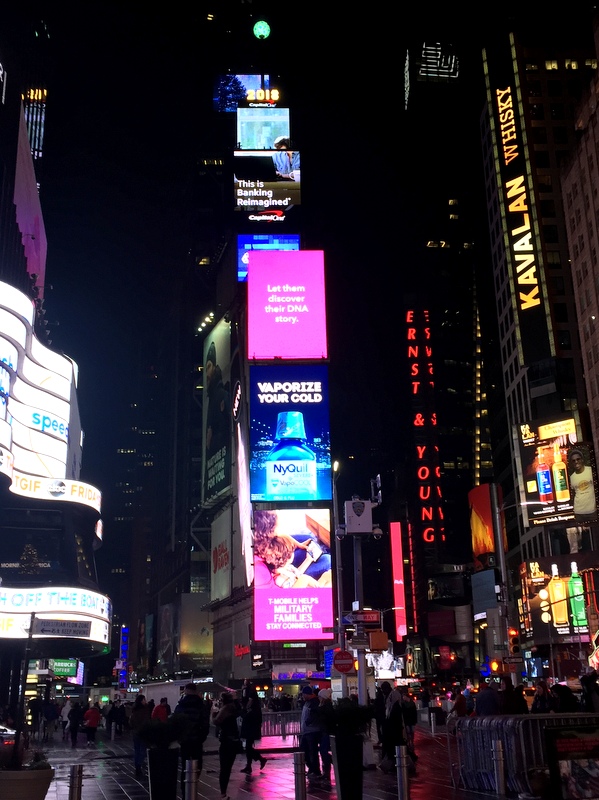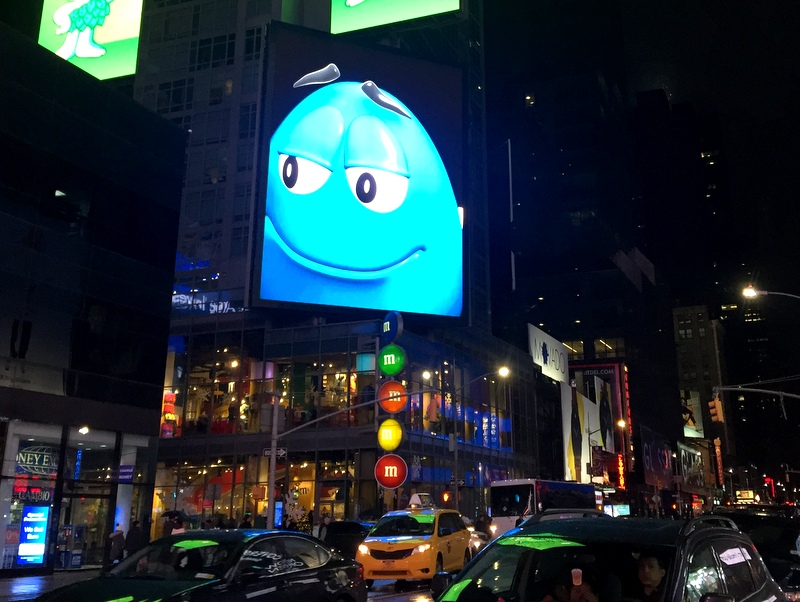 The next morning, we had a quick breakfast at the hotel before setting out to walk through Central Park on our way to the Metropolitan Museum of Art. We chose the Westhouse on the corner of W 55th and 7th Ave for its convenient location within walking distance to everything we wanted to do and see during our stay. It's a smaller boutique style hotel with a modern interior, an excellent complimentary breakfast buffet, and generously sized rooms (at least according to people who live in 200 sq ft. metal tube). Of course, it didn't hurt that our standard queen room got upgraded to a king room with a city view!
I had really been hoping to see Central Park covered in mounds of fluffy white snow, but it was not to be this time around and instead it looked more like a late fall day than the middle of December. Still a great place for a walk on a sunny December day.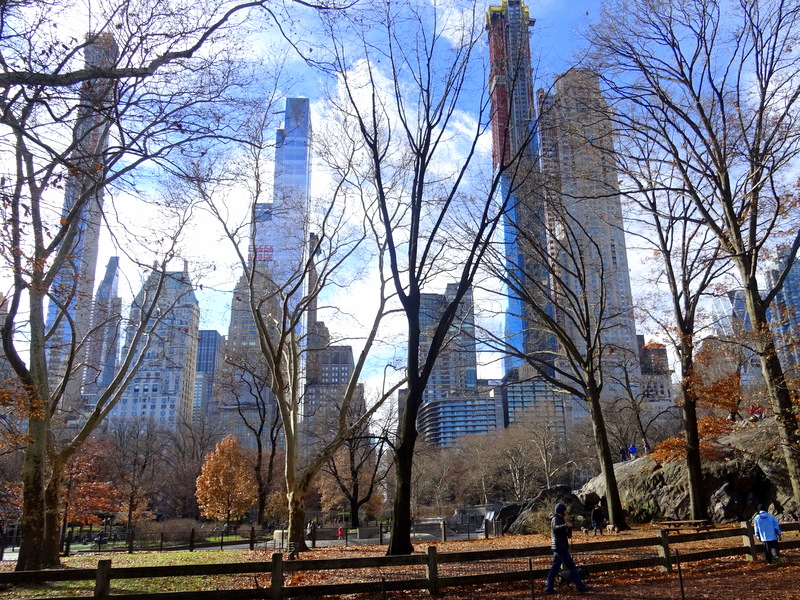 Instead of heading straight to the museum, we exited the park near the reservoir, walked up 5th Ave then wound out way south on Madison & Park admiring the arcitecture and store window displays.
Eventually, we made our way to the museum. This was my first visit to the MET and Tim had only been once on a field trip as a kid. To say we were blown away would be an understatement. Honestly, I am not even sure how to accurately describe this incredible collection of art. For one, the museum is huge and even after wandering around for 4 hours we left feeling like we missed so much. I took a few photos of my favorite pieces, but mostly just walked around in awe trying to absord as much as I could. This is one museum that I could visit over and over again.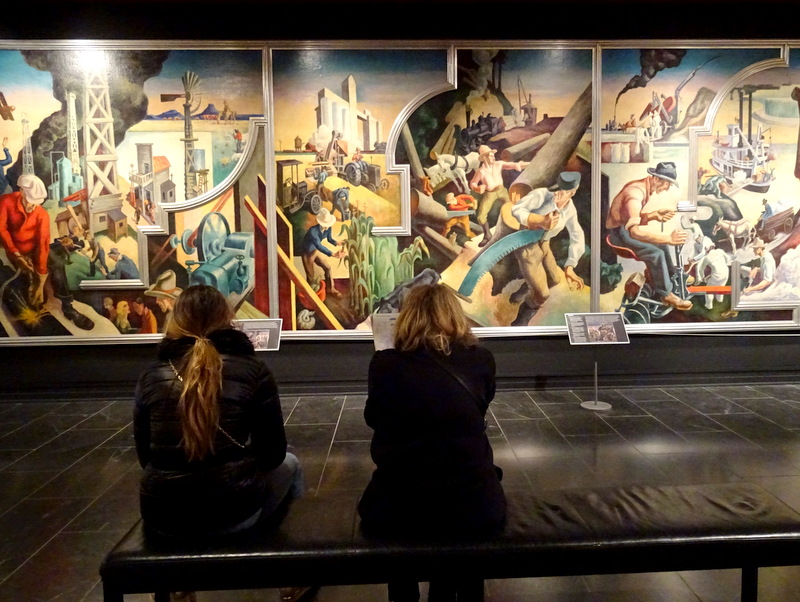 We walked back through the park and stopped to watch the ice skaters and admire the city lights at dusk.
Dinner that night was at a tiny pizza and wine bar only a few blocks from the hotel where we squeezed into a window seat and stuffed ourselves with crispy roasted brussels sprouts, a perfectly cooked NY style pizza, several glasses of wine, and even a slice of mouth-watering Tiramisu. Something about the cozy atmosphere, heavenly smells coming from the open kitchen, and simple yet delicious food, made this a meal I won't soon forget. If you ever find yourself anywhere near W 51th street between 8th and 9th Ave, I highly recommend a meal at the B Side Pizza & Wine Bar.
For our last partial day in the city, we enjoyed a leisurely morning at the hotel followed by a walk to Rockafeller Center to see the tree before making our way to Grand Central Station. We quickly purchased tickets, hopped on the train, and two hours later arrived in New Haven where Tim's mom was waiting to pick us up.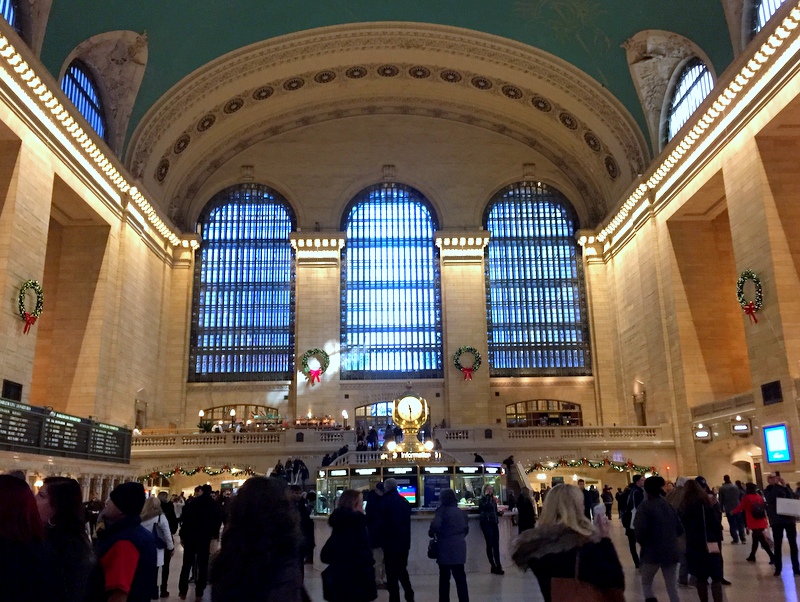 The reminder of our time in the east was spent in Connecticut. The 12 or so days flew by with a whirlwind of family visits, cookie baking, lego building, slime making, movie watching, brewery visits, dog playing, a few projects around the house, and even an early birthday party for our 9-year-old nephew.
It was hectic and noisy and so much fun. Unfortunately, our poor neices and nephew arrived with bad colds that we both picked up the day after Christmas and suffered through for the next two weeks. While it made for very rough plane ride home, looking back now I can say that it was totally worth it and we can't wait to do it again (hopefully without the sickness next time).