January 22- Present
In an effort to catch up to the present, I am bypassing individual blog posts in favor of one overview post covering the last few months. Since we haven't visited anywhere new in a while, and the past 5 weeks have been spent in a non-adventurous kind of area, it wasn't too difficult a task to summarize two months in a few paragraphs.
Arizona
After attending the Xscapers Annual Bash, we made our way south to the tiny town of Why, AZ for an extended stay at the Coyote Howls East Campground. This was not our first visit to the area. My mom and step-dad like to spend their winters down here and typically stay for about 3-4 months. Last winter, we spent a week boondocking near Ajo about 20 minutes to the north, and another week in the campground at the Organ Pipe Cactus National Monument, about 20 minutes to the south. This year, in an effort to be close for visiting, we got a spot at Coyote Howls right across the road from them.
Coyote Howls is a primitive park with partial hook-ups and scattered dirt lots that sometimes don't even look like actual sites. I would estimate that at least 3/4 of the population are seasonal residents who return year after year. Many people have permanent looking set-ups with gardens, patios and shade structures.
The sites are arranged with an unusual amount of space between them which makes this place feel more like boondocking than campground living. It's also really, really cheap. We paid $130 for a month, but for $575/year you can claim a site and leave things like a shed or other small structures behind. Because it's so hot here in the summer, hardly anyone stays year-round but a lot of the seasonal residents leave their RVs behind when they go north for the summer. It's kind of like having a really, really cheap second winter home :)
One of my favorite things about the park is that because it's located adjacent to the Tohono O'odham Nation Reservation, there are endless opportunities for exploration right outside the fence. We took full advantage of the situation and hiked around out there as often as we could.
We also drove down to the National Monument a few times for more hiking. Once on the Alamo Canyon trail, and another day for a repeat hike up the steep trail to Ajo Mountain.
Florida
The first week of February we left the trailer behind and flew to the Florida Keys for a 10-day visit. Instead of scrambling around to find RV storage in Phoenix (a task much harder than you would expect) we left it at Coyote Howls and drove two hours to the airport. Our reason for going to the Keys was twofold. One to visit my dad and help celebrate his 70th birthday, and two, to finally enjoy some warmth after an unusually cold January in Arizona.
It's no secret that we love the Florida Keys. I mean, what's not to love? Well, aside from the pesky bugs, humidity, and the crowds. But there's also clear turquoise water, gentle breezes, tropical plants everywhere you look, and for us, lots of family and friends who we couldn't wait to see.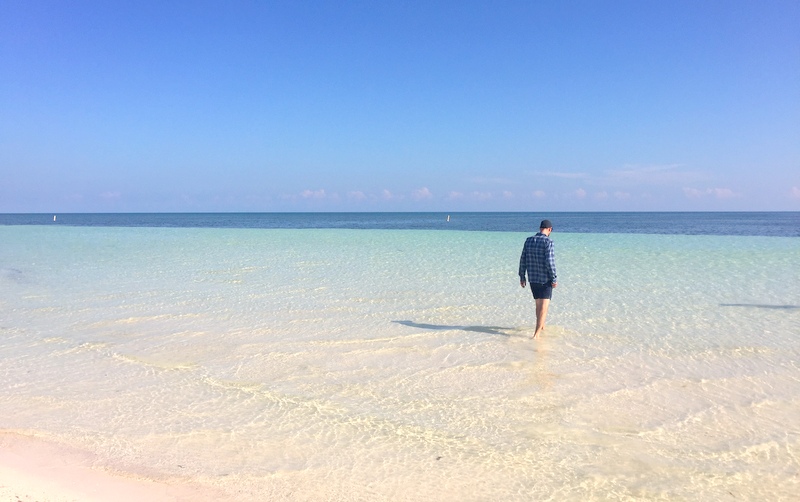 My dad's across the street neighbors generously allowed us to rent their upstairs apartment and we happily moved in for a glorious 10-day stay filled with fun and food (so much food). Some friends from Vermont came to stay with us and we lived it up in true vacation mode.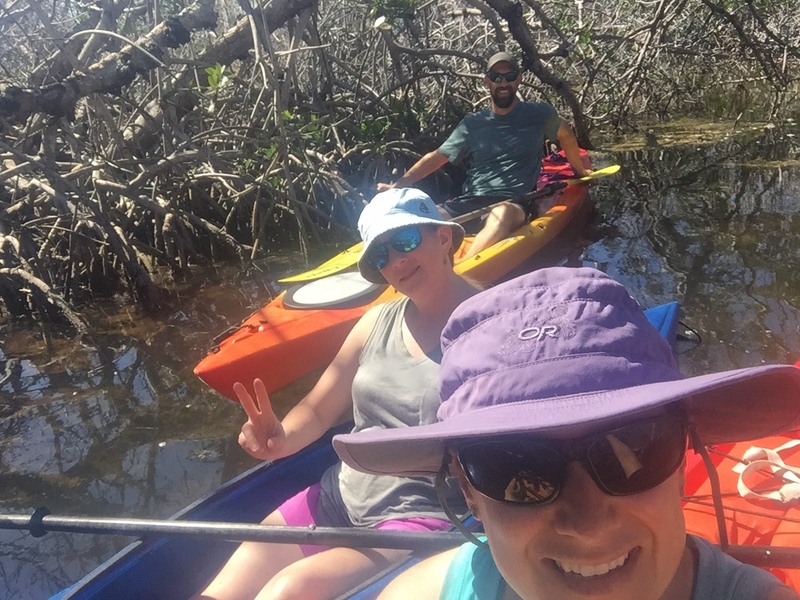 Connecticut
Two days before we were scheduled to fly back to Arizona, we got the news that Tim's mom was having some health issues that needed immediate attention. Flights were changed and soon we were on our way to Connecticut. That was in mid-February and we've been here ever since. I don't have a lot to say about our time here as it's mostly been filled with doctor appointments, hospital stays, going to the gym (we joined the local YMCA), and remembering how to survive winter.
While neither of us would choose to be here under these circumstances, we are thankful that our lifestyle allows us to provide support in any way we can. It's also a huge reminder to get out there and live to the fullest because you never know what life will throw at you.