For the last week and a half we've been parked in the driveway at my mom and stepdad's house in North Carolina. Early in the week my brother and his wife drove down from Vermont and six of us spent a few days walking on the beach, playing board games in the living room, and eating SO MUCH FOOD. Since we were all together we even had a mini early Christmas celebration with stockings and secret Santa gifts.
On Thanksgiving, there was a tiny mishap with the fancy new meat thermometer that had the turkey going back in the oven after everything else was done. Since everyone was starving we ended up sitting around the table eating salad and homemade rolls while talking about the things we were thankful for. It got me thinking about how many things I have to be thankful for this year. Here's my somewhat random, somewhat sappy, and definitely incomplete list of what I'm thankful for.
» Thankful that our family and friend visits are not limited to weekends and short vacations from work.
» Thankful that we have a house on wheels and driveways to park it in, making extended visits even more enjoyable.

» Thankful that everyone we love is healthy (despite the nasty cold that Tim, my mom, and I all recently suffered through).
» Thankful for the beach! We have spent an extraordinary amount of time enjoying beaches this year.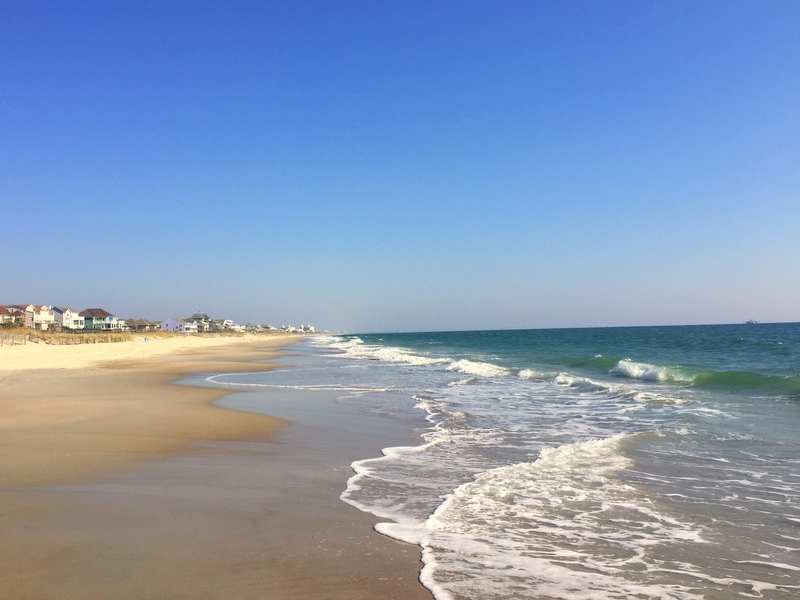 » Thankful for good food and the good fortune that allows us to nourish ourselves.
» Thankful for a family who loves to cook (and eat).

» Thankful for leftovers…both delicious and a reason not to cook the day after Thanksgiving.
» Thankful for good relationships and supportive family members.
» Thankful for furry friends. Even though we don't currently have one of our own, we sure do have some great furry family members.

» Thankful for the sunshine and flip flop weather.
» Thankful for all the incredible places we've been this year. Since last Thanksgiving we've traveled from Nashville to Arizona, from Utah to Minnesota, from Canada to Maine, and from Vermont to North Carolina. Phew! It's been a busy year.
» Thankful for all the amazing people we met this year. Especially those who we spent a significant amount of time with in the southwest this past winter. Even more thankful that we will see many of them again this winter in Florida.

Finally, I am so thankful for all the blog readers who have become a part of ours lives over the past 4+ years. I might not always acknowledge it, but every comment, email, and message filled with kind words and generous offers of driveways, meals, and beer gives me the warm fuzzies. Seriously. You guys are the best.
Hope everyone had a wonderful Thanksgiving!